Delivery and Returns ...
Shipping rates include packaging costs and shipping. Transport costs vary depending on the total weight of the shipment. We advise you to group the items in one order. Pay special care in protecting each of the orders.
19:00 H Nacex Peninsula and Balearic Islands :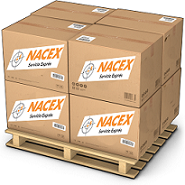 All our shipments to Peninsula and the Balearic Islands will be free , if the purchase is over 60 euros. For purchases below this amount, there is a charge of 6 euros for postage to all other expenses included.
Door to door service with guaranteed delivery before 19:00 h the next business day in populations with NACEX agency in mainland Spain, Balearics and the radius of influence of up to 100km. (50km. ida / 50km. Turn) .
Other towns, guarantee delivery before 13:00 h the second business day following.
If you want you can TRACK YOUR PACKAGE FROM THE PAGE NACEX .
Spain Post
To purchase our products from outside Spain, your order will be sent by certified mail.
Shipping charges depend on weight and destination country. You can find the official rates for the population in the following link .
Once the order is delivered to the shipping agent, Farmashoping NOT responsible for the order, from all responsibility to the shipping agency.
Our commitment is to facilitate NUMBER / postal code so that you can track your order from its official website .
If you want to agree special terms or insurance is a part, contact us Contact Web.
UPS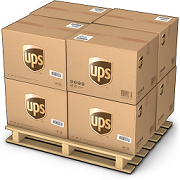 If you want the shipment by courier, select the UPS company.
Freight charges incurred in sending the customer paid in full and calculated in relation to the total weight of the order.
UPS offers guaranteed delivery service with transit times and days set as the destination of the shipment.
You can track your shipments from the OFFICIAL SITE MONITORING OF UPS SHIPPING .
For any questions or queries, please contact us (farmashoping@tinet.cat)